The 4 in 1 Babywearing Jacket is the perfect jacket for pregnancy, postpartum and beyond. You can wear this for your entire pregnancy, then utilize it for babywearing (back and front), and use it as a jacket just for yourself. So whether you have your little one with you or not, you will be warm, comfortable, and dry in this jacket. 
Mountain Marsupial babywearing jackets are made with a high quality technical fabric, DINTEX.  This material is WINDPROOF, WATERPROOF, breathable and suprisingly lightweight!  With a drawstring hem and deep pockets, you and your little one will stay cozy and warm.  This is all you need to brave the harshest days of wind, rain or snow. With the long pulls, you will be able to put this jacket on you and baby yourself whether it's a front or back carry.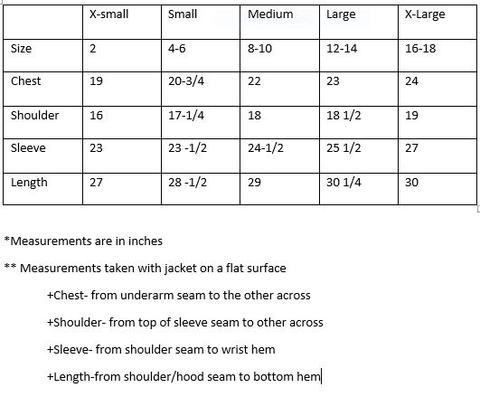 Mountain Marsupial products are made in Colorado. 
So go ahead, Mama, BabyWear Yourself Out!