We want you to Join our Team!
Close to the Heart has a small but dedicated team of women who strive to help other women thrive in motherhood. We offer a competitive wage and fun work environment.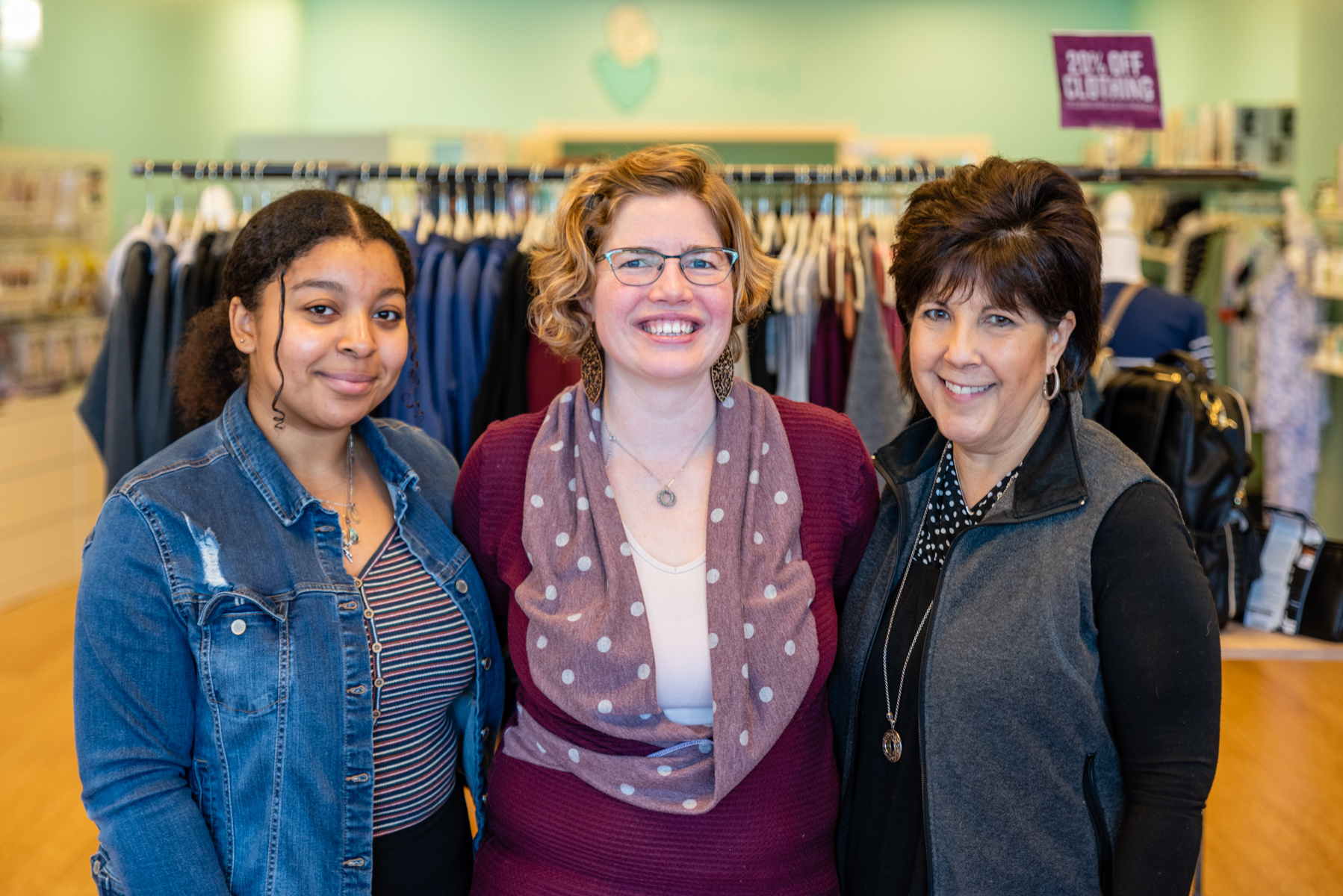 Open Positions:
Sales Associate
You are the customer's first impression of Close to the Heart, and your first priority is to show each person who walks through the door that they matter. When you see a mom come in with their infant, keep in mind you may be their only in-person interaction so far that day. Motherhood can feel like a lonely journey, but we are here for them, every step of the way.
You will be responsible for dealing with any and all questions about the products and services that we have. As a niche boutique, oftentimes people come in without really knowing what they need, but they have a problem or concern and your job is to find the product or service that will help them overcome it.
As a Sales Associate in our quickly-growing company, you will be constantly learning about new products and services we offer, and you'll need to be able to inform customers about policy and program changes as they come up.
You'll be responsible for maintaining the sales floor and keeping the store neat, as well as light cleaning.
Sales Associate Responsibilities:
Greet customers and answer to questions
Encourage interaction with merchandise
Operating cash register, manage financial transactions, and balance drawer
Pull merchandise for online orders from the sales floor
Adhere to COViD-19 operation standards
Increase store sales
Maintain knowledge of merchandise
Keep an orderly appearance of the store
Light cleaning
Answer the phone
Direct customers to outside resources as needed (i.e. Moms Mental Health Initiative, Lactation Consultants, Sleep Consultants, and Healthcare Providers)
The ideal candidate will have...
Retail sales experience
A positive attitude
Knowledge of the motherhood journey from conception (or adoption) through toddlerhood.
Excellent written and oral communication
The ability to stand and walk for several hours at a time
A desire to help moms navigate motherhood
This position is for 10-15 hours a week including at least two Saturdays a month. Interested candidates can email their resume to [email protected] with the subject Sales Associate.