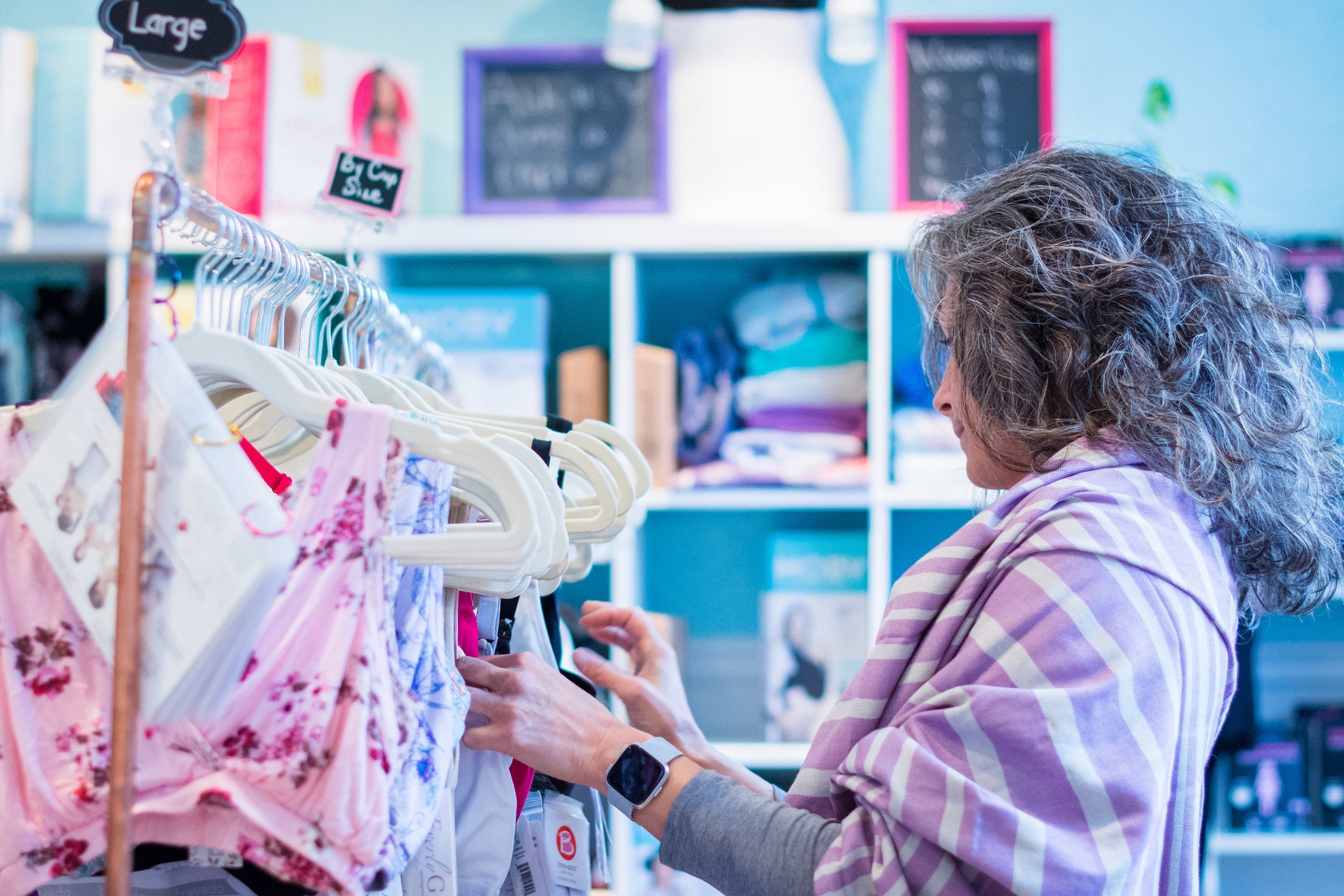 We carry a variety of products to support you on your journey as a mother.
Visit us in Cedarburg, Wisconsin for a personalized bra fitting, try out a new carrier, or just come in for a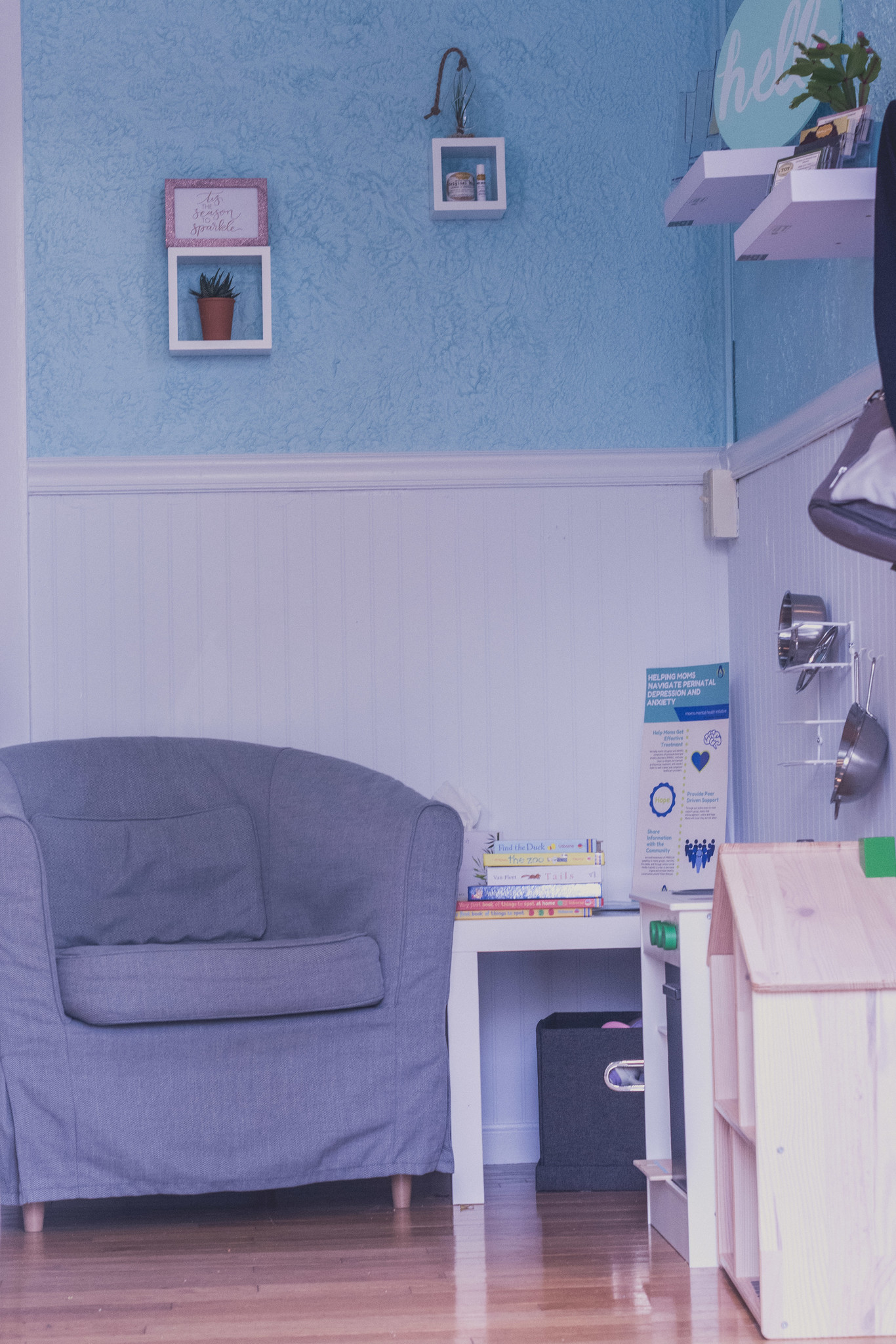 hot cup of tea. We have a play nook to entertain the littles while you shop, can help you create a registry, and offer classes right in the store! We offer the largest selection of nursing and pumping bras in Ozaukee County. In addition to bras and tanks, we carry nursing scarves, shawls, pads, and more to help you on your journey.
Ready for a new carrier? Jessica is a Certified Babywearing Consultant and can help you find the carrier you need. We carry woven wraps (sizes 4 to 8 in stock every day), stretchy wraps, ring slings, meh dais, buckle style, and Onbuhimo carriers. Our selection can help you carry a newborn, a toddler or an older child. Need an in-depth session on baby carriers? We offer a basics class or schedule a consultation with Jessica. 
Play Nook
We know it's tough to shop with little ones in tow. We have a play nook, nursing area, and changing table to make it a little easier. Our play nook is next to the dressing room so that your littles will be nearby while you try items on. If you are in Cedarburg, you are always welcome to stop by to feed a baby, change a diaper or just take a quick break.
We look forward to seeing you in Cedarburg, Wisconsin.
Our hours are:
MONDAY: Closed, some classes and events may occur
TUESDAY–FRIDAY: 10-5PM
SATURDAY: 10-5PM
SUNDAY: Closed